Jorge P. Dominguez, Coalition Court Reporters, Partner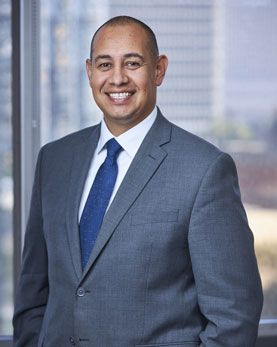 Jorge P. Dominguez, Partner
Meet Jorge P. Dominguez - a highly experienced and dedicated court reporter with over two decades of experience in the legal industry. It all started when he graduated from South Coast College and received his license as a Certified Shorthand Reporter in 2001. During his school years, he gained valuable experience working at a court reporting agency, immersing himself in the workings of a reporting business.
Initially joining the United States Marine Corps. Reserve in 1996, he served in the military reserve until 2002, developing the personal and professional discipline that makes him a highly dependable court reporter.
His career began by reporting depositions all over Southern California from 2001-2003. He then worked with San Diego Superior Court, focusing on family law from 2003-2005, utilizing his expertise to provide highly accurate and timely transcripts for attorneys and litigants.
In 2005, he started working with the Los Angeles Superior Court in a busy civil department at Downtown Stanley Mosk with Judge Bruguera. As a part of this, he specialized in jury trials, law & motion, and appeals transcripts. As a board member of the Los Angeles County Court Reporters Association (LACRA) and later as a Board Member of the California Court Reporters Association (CCRA), he channeled his experience and passion for the industry into giving back to the professional community.
In 2012, he became a partner/owner of Coalition Court Reporters. He continues to work as a court reporter covering trials, law & motion, and depositions while also serving as a Managing Partner responsible for guiding the overall strategic direction of the business as well as managing its daily activities.
Despite his busy schedule, Jorge prioritizes time for his family—a loving husband and father of two. He's a sports fan and enjoys hiking, camping, and exploring the outdoors during his free time.
This court reporter brings an exceptional blend of professionalism, dedication, and unique expertise to the table. Choose Jorge P. Dominguez for all your reporting needs, and experience excellence and professionalism.