LaWanna Corson, Coalition Court Reporters, Partner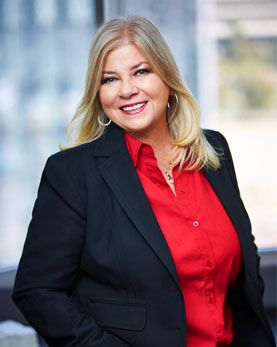 LaWanna Corson, Partner
LaWanna Walters Corson is an accomplished court reporter specializing in civil litigation. With over 35 years of experience, she is often requested by attorneys due to her attention to detail, ability to write real-time to both judges and attorneys and her expediency in producing daily transcripts and appeals. She strives for excellence in every area of her work.
She owned her own boutique deposition court reporting agency for 17 years before coming to Los Angeles Superior Court and garnering in-court civil trial and law and motion experience. She has had the privilege of working with some of the best attorneys in their field and is currently working on wildfire cases throughout the State of California.
LaWanna's credentials are impressive, with multiple licenses including California Certified Shorthand Reporter; Certified Realtime Reporter; Registered Professional Reporter; Certified Livenote Reporter. In addition, she had the privilege of being a presenter at ABOTA and providing the attendees with a court reporter's perspective.
In 2012 when Los Angeles Superior Court laid off their civil court reporters, LaWanna was instrumental in helping to turn an unfortunate situation into a thriving company that would allow the court reporters being laid off to continue performing the work they were trained to do, and thus Coalition Court Reporters began. She has always prioritized protecting the court reporters as well as taking great care with each client.
When not in the courtroom, LaWanna enjoys spending time with her family and likes travel, adventure, and scuba diving with her best friend and husband of 36 years.