Anita Alderson, Coalition Court Reporters, Partner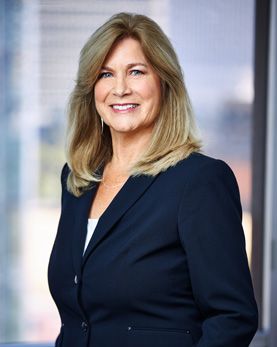 Anita Alderson, Partner
Meet Anita Alderson – a distinguished court reporter with over two decades of experience in the legal industry. Her career began as an executive assistant to presidents of companies which gave her the boost to pursue a career in court reporting after having her three children. Anita landed her first court reporting job with a national court reporting agency in Orange County after receiving her CSR license in 1998, but her love for the courtroom always existed.
In 2005, Anita was hired as an official court reporter with the Los Angeles Superior Court. After extensive training from the court in criminal, civil, family law, and probate proceedings, which included the preparation and filing of appeals, Anita was now armed with the skills, knowledge and life experience to report on a myriad of topics. Unfortunately, due to the statewide budget cuts in 2012, the court decided to no longer staff the civil courtrooms with official court reporters.
In response to this challenge, Anita turned this unfortunate event into an opportunity to co-found CCROLA, where she's currently one of the partners. With her experience and expertise, Anita specializes in reporting in the complex civil courts and has reported on hundreds of civil cases.
Outside of her work, Anita loves to travel to Utah and Texas to visit her children. She's also an active person who enjoys pilates and hiking. Anita's exceptional work ethic aligns with her passion for delivering high-quality, accurate transcripts that meet the diverse needs of her clients. Choose Anita and experience her commitment to excellence.